2018 GET show, Dragontruss warmly invite you!

Dear Sirs/Madam:
On behalf of our company, we hereby sincerely invite you and your company representatives to visit our booth at GET SHOW
that will be held in Guangzhou, China from 5-11th, May,2018.
With more than 10 years'experience, we are one of leading manufacturers specialize in aluminium truss, aluminium stage,
alu-scaffolding,glass stage, stage machine,lift stand and so on. And our company always adhere to the principle of equality
and mutual benefit.It is our hope to promote mutual advantage by joint efforts.
Exhibition center:Poly World Trade Center Expo,Guangzhou,China
Booth Number:Hall3,3A-04B
Date:8-11th,May,2018
Best regards
Dragon truss
OUR MAIN PRODUCTS:

Find More products information in the following wechat Public Account!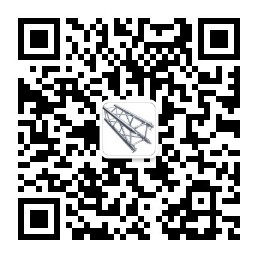 Our company Vedio:
PS:
Introduction of Guangzhou Entertainment Technology Show
GETShow is a comprehensive Pro Light & Sound Exhibition hosted by Industry Association Of South China Entertainment Equipment(SCEE)
and China Council for the Promotion of International Trade Guangdong Sub-Council. The sponsors include China Association of Stage Art,
China Association of Recording engineers, China Audio Industry Association, Professional Committee of Audio & Video Projects of China
Audio –Video Association, Institute of Audio Video and Lighting Technology of Guangzhou University and Maga Stage International DJ World.
Basing on GETShow aims to promote the communication among manufactures and promote the development in the whole industry at the
base of protecting the interests of its members and exhibitors.
Industry Association of South China Entertainment Equipment had held the Second GET show successfully in 2012. Totally 500 enterprises
and thousands of exhibits had participated in the 50000 square meters grand show, attracting 60793 visitors from more than 60 countries
and areas. The show had 9608 visitors from abroad and 1206 famous nation specialists. Furthermore, the satisfaction index of visitors is
93%. It gains widely compliments from industries. Some submit forums were held during last exhibition, they are the submit forum of large
gymnasium sound amplify and conference system application, development of entertainment equipment industry base and Asia Stage Art
creation and technology, which had attracted almost 1000 famous specialist and hundreds of visitors to the show.

Pre-Registration for Badge of Guangzhou Entertainment Technology Show
Guangzhou Entertainment Technology Show (GETshow) Organizing Committee
Guangzhou GETshow Exhibition Co. Ltd.
Add.: Room 803, Building B, Shidaichuangyi Park, No.179 Yingbin Road, Panyu District, Guangzhou, P.R. China.
Tel:+86-20-8479 0060
Fax:+86-20-8479 0162
Website:www.getshow.com.cn
Pre-Registration via Wechat will be available soon!
Please pay attention to below GETshow QR code. By accessing GETshow APP for acquiring more information!